Industrial & Commercial
Industrial & Commercial Sheds Manufacturer in Perth
Superior Sheds have Western Australia's largest range of Industrial and Commercial sheds.
Our heavy duty hot form structural steel can reach up to spans of 60m and heights of up to 15m.
Superior's Commercial series is for customers with a seriously big purpose-built project or warehousing of industrial and mining equipment.
With the use of heavy duty universal beams along with Superior engineering techniques we can deliver huge steel buildings with huge cost savings when compared to other conventional steel buildings.
These buildings have the capabilities to support cranes and other loadings for industrial uses, with turnaround times of approx. 2-3 months. This process is designed to keep your projects on time – every time. Our manufacturing plants are able to produce high-volume and second-to-none workmanship with a series of QA checks throughout the entire manufacturing process. We stand behind our name and make it our mission to deliver the Superior Quality and Superior Service that you deserve.
Together with our cold form steel supplier we can offer our clients the best of both worlds to suit any budget. This sector of the business can handle a fully customized project to suit any requirements that your business needs, there are countless options that you can add to make sure you get exactly what you are looking for.
Superior Sheds can organize your building from start to finish, we have a registered builder that can submit our fully engineered plans with footing foundation drawings, connection details and elevation plan views so we can see the project through.
All of our Industrial buildings are available in COLORBOND steel and come with a 15 year warranty.
Superior Sheds offers the widest range of sheds that are fit for commercial and industrial purposes in Perth and all of Western Australia.
They're made from heavy duty hot form structural steel, which is reinforced with heavy duty universal beams, and our commercial and industrial sheds can reach a span of up to 60m and a height of 15m.
Looking for an affordable commercial shed or industrial shed in Perth?
If you're on the hunt for industrial shed manufacturers and industrial shed builders, you've come to the right place. Superior Sheds has become the go-to supplier for large industrial sheds, large metal sheds and big sheds that are heavy duty and fit for a broad range of commercial and industrial business operations.
We understand that a one-size-fits-all approach is not always viable when it comes to industrial shed construction. With that in mind; we offer a wide selection of pre-engineered sheds that come in a kit and are extremely easy to construct.
And, for customers that need a more customised shed, we can design and build a shed that will fit your exact requirements in terms of shape, dimensions and specific operations that will be taking place under its roof.
Why choose Superior Sheds for commercial sheds in Perth?
Sourcing quality factory sheds, large sheds for industrial use, and professional industrial sheds manufacturers can be a difficult process. Our goal is to simplify this process for the people of Western Australia by providing extreme value for money and quality products and workmanship.
Whether you're looking for industrial sheds for sale, commercial sheds for sale or large sheds for sale, the following are just some of the reasons why you should consider choosing Superior Sheds as your supplier:
We offer superior quality products at affordable prices
Our level of customer service is unrivalled
We complete projects on time, every time with quick turnaround times
Our manufacturing plant is capable of producing high-volumes of products that undergo strict quality control measures
From cold form steel to COLORBOND steel, the materials that we use are the best on the market
We can add lots of extras to your structure
We will see your plans for constructing industrial sheds in Perth from start to finish. Our engineers will design a structure that fits your requirements perfectly, and our registered builder will submit your plans with footing foundation drawings, elevation plan views and connection details too
Each industrial shed for sale and commercial shed for sale that we offer comes with a 15 year warranty for added peace of mind
Contact Us Today for More Info
If you'd like more info on the big sheds for sale and extremely large shed for sale that we've got in our warehouse, be sure to call us today on 1300 881 034.
Superior Sheds is Australia's leader in quality sheds, specializing in DIY carport kits and farm and machinary sheds in Perth.
download our
Savings Catalogue!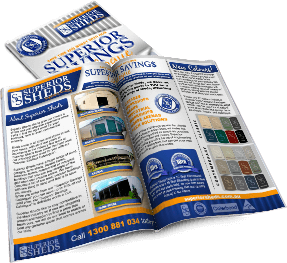 download
Extra Shed Options
See why Superior Sheds has the largest, highest quality shed range in all of Western Australia.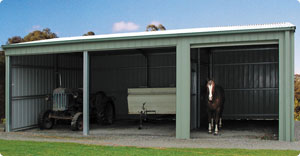 Dividing Walls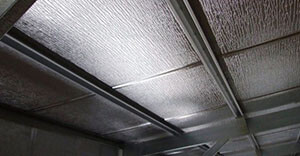 Insulation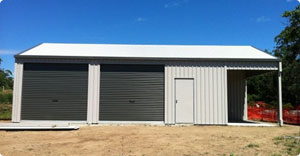 PA Doors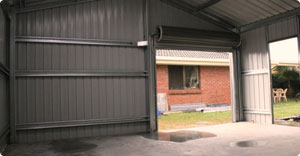 Roller Doors
Skylights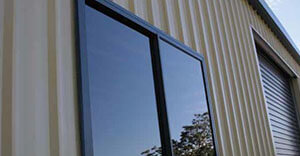 Windows
Get a Quick Online Quote
Simply fill out the form below for a quote on your next project.