About Us
With over 10 years of experience in the building industry, our aim is to give our clients a simple and cost effective experience when trying to find the right shed for your backyard, farm or commercial property. We have supplied and constructed various types of sheds big and small Australia wide, and with a huge range of shed styles including domestic backyard garages, barns, commercial and industrial sheds, mining and farming sheds, cyclone rated structures, aircraft hangers, hay storage facilities and arenas.
We remain the industry leaders in shed Building for a reason. Use our services to find, design and build your next shed, garage or barn suitable for any budget! We like to stay competitive in the shed industry so if you are shopping around and happen to find a better price, we will do our best to match or beat any genuine quote.
All sheds that we sell come with a full set of engineering plans certified by an Australian engineer and we have an alliance with the Bauhaus Design Group who can handle all of your shire approval needs from start to finish. We know that purchasing a shed can be a very time consuming and stressful experience so we make sure we do what we can at our end to make it an enjoyable and rewarding experience by the time your shed is completed.
To get started on your next project whether it be big or small get in contact with us today on 1300 881 034 or browse our online catalogue below and make your enquiry online.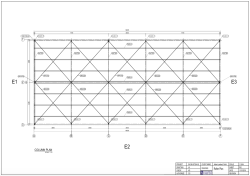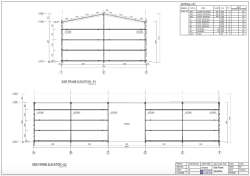 Custom Design
Superior Sheds have a large range of pre engineered buildings to choose from, with all different shapes and sizes we recommend that you save money and time and pick from our savings catalogue.
In some cases we can save you up to 10% by ordering from our pre determined shed combinations. We also have custom sized buildings to suit your needs but they are most beneficial when with the larger industrial buildings because we have engineering options to save on the materials that we use. While we don't recommend that a fully customised building is always the best option when making your purchase we do understand that you will have requirements that your shed will need to abide by to make it the perfect space to operate your business or home storage or hobby purposes.
Our Prices
It's no surprise that times are getting tough with our current economy, and saving money where you can is a must for most if not all small families, business owners, and farmers. We understand this and strive to do our best to constantly renegotiate with our suppliers as well as order in bulk so that we can then pass on the savings to our clients. We make sure that we keep in close contact with what goes on within the steel industry and if there is a way that we can pass a saving onto our customer then we do exactly that.
If we aren't the best price that you receive then we will do our best to match or in some cases beat any competitors price.
Our Quality
The best quality will always be a factor in the decision making process when it comes to any investment and this is why we have made the option to offer only the very best quality to all our clients.
Superior Sheds offer you a C section design or an alternative product which is a fully welded RHS beam that bolts together with heavy duty plates for what we would call a real Superior Shed. For more information be sure to ask one of our design consultants today.
We offer a 10-15 year warranty with all of our buildings and assure you that all parts abide by the Australian Standards stipulated in the Building Codes of Australia handbook. We know we have only the very best quality sheds to suit any budget.
Don't wait for us to tell you about the quality come and see us at our head office in Malaga or call us now on 1300 881 034.