Workshops
Secure & Durable Workshop Sheds in Perth
There comes a time when a garage just won't cut it, and you need that extra space to put the workbench and store some extra goods in without being cramped. This is where the team at Superior Sheds are here to help get you into one of our workshops. With various ranges of set sizes to choose from, we're sure to have what you need when looking for your new workshop or storage shed. Our easy to assemble sheds are built to last with a 20 year warranty on all of the steel components, so you know it will be a building that will stand the test of time. The workshop is becoming a common shed for clients on a semi-rural or rural blocks let's be honest, having that extra room is always a great way to ensure that you have the space for those unpredictable moments in life.
Our qualified staff are here to help you get your new workshop plans into the shire and approved fast, because we know that everyone in the market for a shed needs it yesterday. All of our sheds come in an easy to assemble kit form pack delivered to your door. Our factory direct prices ensure that we supply our clients with all the cost savings of our bulk buying power, making us one of the most competitive in Western Australia.
Our workshop sheds are engineered to Australian Standards and are designed the most cost effective way so that we can save you both money and time when you buy from us. The options of roller doors, windows, PA doors and Insulation are all available as extras to add to any of our workshop sheds.
Don't waste a minute and speak to one of our staff today – call 1300 881 034 or enquire via our online quick quote form below.
Read more…
Is your home overcrowded with workbenches and your work tools? Is your garage too small to hold all of your work stuff? If so, you need to invest in a backyard workshop shed.
With over 10 years of valuable experience in the design and construction of workshop sheds in Perth, we've become the go-to supplier for top quality, durable and affordable workshop sheds in all of WA.
Superior Sheds are proud of what we've achieved, and it's our aim to continue to provide the best quality products and the highest level of customer service that we possibly can.
We've streamlined our manufacturing process to produce a large range of products that are constructed using the finest quality heavy duty materials. In addition to using the best possible materials, all of our products comply with Australian Standards and are made by qualified engineers who are committed to producing superior sheds.
Why invest in a workshop shed from Superior Sheds?
We've got a huge selection of set sizes to choose from
Our shed kits are easy to assemble saving you time and effort
Your workshop shed will come with a 20 year warranty
We ensure robust designs and excellent finishes
Our workshop sheds look great and will not detract from the area in which you intend to build in
They're multi-purpose
Value for money is guaranteed as we sell our products at factory direct prices and we'll do our best to beat or match any of our competitor quotes
Whether you need one shed for your backyard or a number of large workshop sheds for your place of business, you'll be guaranteed a quality product that has been made using the best materials on the market
If you'd like help with getting your new workshop plans into the shire for fast approval, we can help you with that too
We offer fast delivery
You'll be given the added options of including roller doors, PA doors, insulation, and windows to your workshop shed
Do you need a workshop shed?
Is your home lacking the space for a workshop? If so, a work shed is the perfect economical and practical solution. Our workshop sheds are ideal for those that would like some space to work on designing crafts, home improvement projects or on woodwork projects etc.
Whether you need a small space with a work bench or you require a much larger area for a work table and space to store all of your tools, you're bound to find what you need right here at Superior Sheds.
Contact us Today for More Info
For more information on our workshop sheds for sale and the vast selection of large sheds workshops that we've become known for, feel free to contact us today.
You can do so by calling our team on 1300 881 034 or by filling out this contact form.
Superior Sheds is Australia's leader in quality sheds, specializing in DIY carport kits and farm and machinary sheds in Perth.
download our
Savings Catalogue!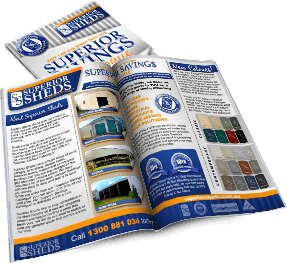 download
Extra Shed Options
See why Superior Sheds has the largest, highest quality shed range in all of Western Australia.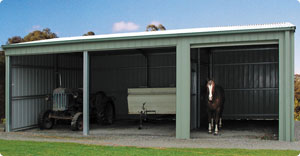 Dividing Walls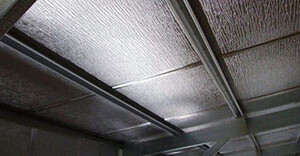 Insulation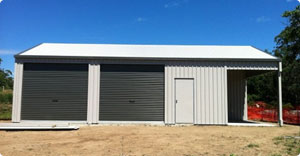 PA Doors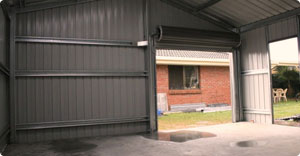 Roller Doors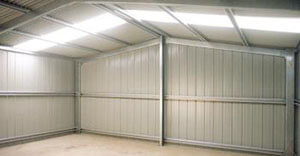 Skylights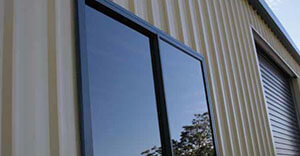 Windows
Get a Quick Online Quote
Simply fill out the form below for a quote on your next project.