Garages
Single & Double Car Garage Sheds Perth
Our Superior Sheds and garages come with a 20 year warranty and factory direct prices sure to beat any genuine quote.
With new developments around WA there is huge demand for our back yard sheds and garages – our designs come in all shapes and sizes and give you the best quality at the most affordable price. Designed using cold form steel portal frames we have over 300 pre-engineered sheds or garages starting from $4450 inc GST.
Our Backyard sheds range from 3.6m – 7m in span and from 2.4 – 3m in heights, with all sorts of extras such as skylights, personal access doors, insulation, lean-tos, windows and even cyclone ratings to withstand the harsh northern weather conditions.
All of our sheds and garages are designed and engineered by an Australian Certified Engineer, and we also offer a full shire approval service that can help you get your next shed approved and signed off – ready to build within 1 month. Once you receive approval we can assist you with finding the right contractors for the job to start building your new shed. Our contractors will work directly with you to ensure the job gets done smoothly and efficiently.
This is why Superior Sheds are considered one of WA's best and highest quality shed supply companies, our simple design makes the construction of our kits a simple task for the home handyman or a group of mates that owe you a favour.
If you have any further enquiries or feel you are ready to take the next step and purchase that shed you have always been talking about, get a quotation from us today.
Call us today on 1300 881 034 and get a free quote from one of our friendly staff!
Are you looking for top quality garage sheds in Perth or anywhere else in WA? If so, you've come to the right place.
Superior Sheds is one of the leading suppliers of quality garage, workshop, farm, cyclonic, commercial and industrial sheds in Australia. We also offer a wide range of arenas, carports and granny flats at affordable prices too.
Car Sheds for Sale in WA
We have a vast selection of different sized car sheds for sale in WA. So whether you're looking for a double garage shed for your residential premises or you're on the hunt for a number of garages and sheds to construct at your place of business, we've got something to cater for your requirements.
Our customers are extremely satisfied with our products and our service, and we're proud to be referred to as the leading supplier of the best garage sheds that Perth has to offer.
We simplify the process of sourcing high quality garage sheds that can be used for a wide range of different applications. You can be guaranteed of the following when you choose Superior Sheds as your garage shed supplier:
Factory direct prices
A quality shed that comes with a 20 year warranty for added peace of mind
A vast selection of different sized and shaped garage sheds to choose from
A quality product that's made using heavy duty materials
All of our sheds comply with the Building Code of Australia
High quality workmanship that's provided by an Australian Certified Engineer
Lots of added extras to choose from including personal access doors, lean-tos, cyclone ratings, insulation and skylights
An option of getting help with your shire approval
Help with finding professional and experienced contractors to build your new garage shed
Speedy delivery
A friendly service that's reliable
The Benefits of Garage Sheds
Added storage space
Protection from the elements
Can add value to a home/business premises
Ensures the interior of your home is kept squeaky clean
Improves organisation
Suitable for both residential and commercial use
Looking for garage sheds for sale? We'd love to hear from you!
If you're looking for top quality garage sheds for sale at affordable prices, call us today on 1300 881 034 and get a free quote from one of our friendly staff. We'd be glad to help you find the best option for your specific requirements.
Superior Sheds is Australia's leader in quality sheds, specializing in DIY carport kits and farm and machinary sheds in Perth.
download our
Savings Catalogue!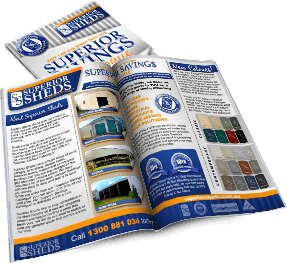 download
Extra Shed Options
See why Superior Sheds has the largest, highest quality shed range in all of Western Australia.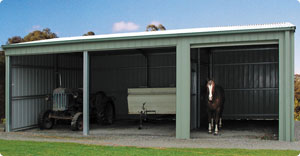 Dividing Walls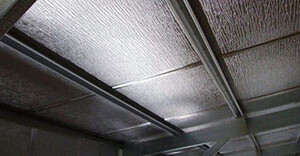 Insulation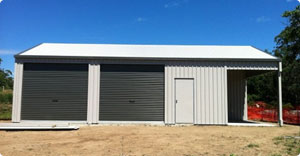 PA Doors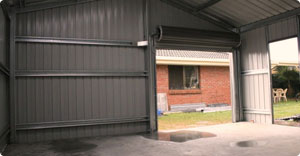 Roller Doors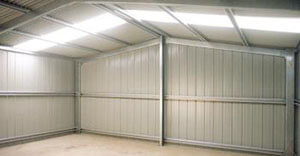 Skylights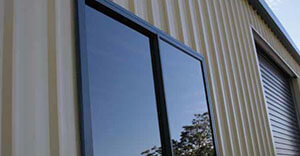 Windows
Get a Quick Online Quote
Simply fill out the form below for a quote on your next project.